Web Hosting
Web hosting with premium SSD storage keeps your website running fast.
Our web hosting plans offer high uptime and reliability. Every hosting plan includes dedicated non-oversold resources. Buy a web hosting account from LinuxFox today and supercharge your websites.
cPanel Web Hosting Plans
cPanel Web Hosting
cPanel is the most popular control panel used by hosting providers worldwide. Add and manage domains with a few clicks. The graphical user interface is easy to use and does not require any previous knowledge.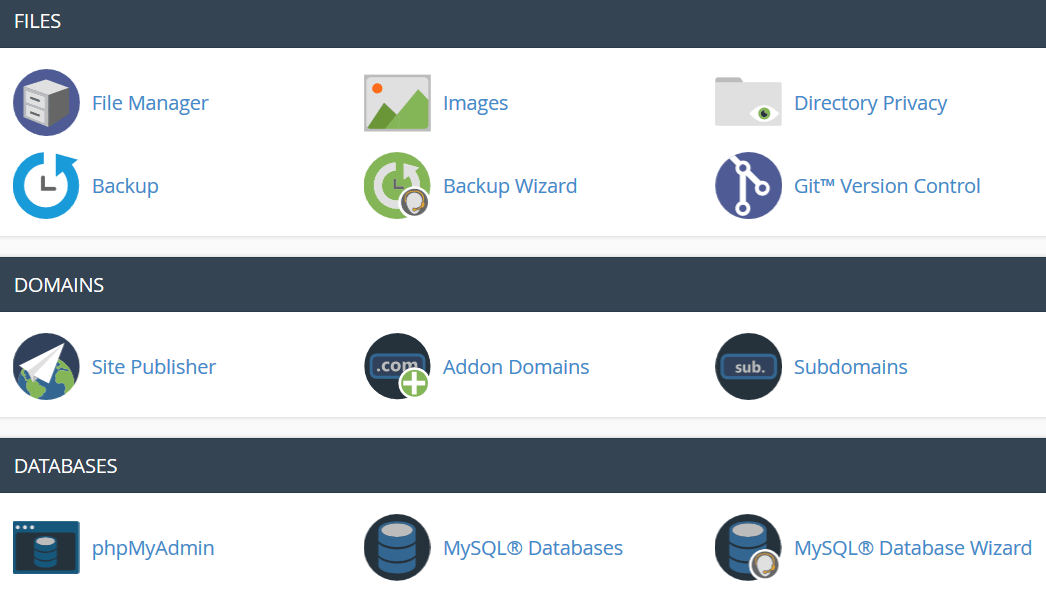 Web Hosting Made Reliable
We proactively monitor every server to ensure high uptime and resolve any issues even before you may notice.
Website Migration
With our website migration service, you can sit back while we migrate your existing content to your new web hosting account.
24/7 Support
We offer 24/7 support with every web hosting account to help you with any aspect of the server.
Money Back Guarantee
With our 30-day money back guarantee for new customers, you can try a new web hosting plan with no risk and decide for yourself.
Web Hosting Features
Optimized Servers

Our servers are fast and optimized for performance. We further fine-tune every web hosting account for speed and efficiency.
cPanel Control Panel

cPanel is an easy to use control panel that allows you to manage your domains, databases, email accounts, FTP accounts and more.
Advanced Firewall

Our advanced firewall configuration helps to protect your websites against network attacks and hacking attempts.
Antivirus and Malware Shield

Scan your web hosting account anytime with ClamAV antivirus. In addition to that if you want us to run a malware scan, then you can submit a support ticket.
Website Builder

With our advanced website builder, you can create and publish a new website in a few minutes even without any previous knowledge.
1-Click Script Installer

Install any script from more than 440 applications with a click right from your web hosting account. The most popular scripts are WordPress, Joomla, and SMF.
99.9% Uptime

We offer a 99.9% uptime guarantee on every web hosting plan. Migrate your website to LinuxFox today and never miss a visitor again.
AWStats and Analytics

Get access to error logs, recent visitor logs, and AWStats. AWStats is one of the most potent website statistics software. The easy to use graphical interface makes it an analytical tool that many clients use every day.
Unlimited Databases

There is no limit on the number of databases you can create. We do not limit the size of a database too. You can access or edit your databases through phpMyAdmin.
Unlimited Email Accounts

Create as many email accounts as you want. You can access your emails through an IMAP client like Thunderbird or Outlook. You can also use the online webmail portal to check your emails.
Unlimited FTP Accounts

Create as many FTP accounts as you want. FTP is the easiest way to transfer files from your computer to your web hosting server. You can use an FTP client like FileZilla to transfer files.
Cron Jobs

Set cron jobs to run at specific intervals. You can set a time interval from once per minute to once per year.
Free SSL Certificates

Get free automated SSL certificates for all domains that you host on our servers.
PHP Modules

You can choose from a wide range of PHP versions and related modules.
What is Web Hosting?
If you want to host a website, then you need web hosting. Web hosting is a service that allows you to publish your website on the Internet. When someone wants to visit your site, the server sends over the content to the visitor's web browser. Check our web hosting guide for more information.
Order a web hosting plan now and start building your new website. If you already have a site though you can take advantage of our website migration service. Every web hosting plan includes one shared IP address. You can purchase a dedicated IPv4 address for $2/month.
Please send an email to sales@linuxfox.com if you have any questions.