Odoo Hosting
Odoo hosting with dedicated resources offers high performance.
Odoo hosting powered by KVM virtualization offers dedicated resources and high uptime. Every Odoo hosting plan includes dedicated RAM, which caches more data in the memory and ensures high performance even during peak hours. With our Odoo migration service, we make it easy to transfer your existing Odoo applications to your new LinuxFox server. Our support staff is available 24/7 to help you with any aspect of your Odoo hosting account.
Odoo Hosting Plans
Server Location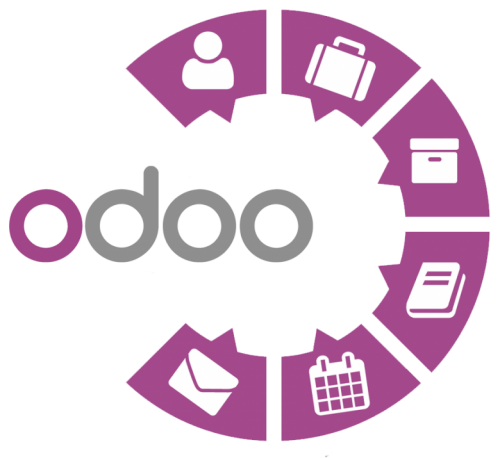 Managed Odoo Hosting
Odoo is a management software that offers a complete suite of enterprise management applications. It includes CRM, e-commerce, billing, accounting, manufacturing, project management, and inventory. All Odoo hosting plans include support and server-side management for everything needed to run your Odoo applications and add-ons.
10 Gbps Dedicated Ports

Every cluster is connected to a dedicated 10 Gbps port to ensure high performance even during peak hours.
Same Price Renewals

The price you pay to renew your Odoo hosting plan is the same that you see above.
Odoo Migration
With our Odoo migration service, you can sit back while we migrate your existing Odoo installation to your new Odoo VPS.
24/7 Support
We offer 24/7 support with every Odoo hosting account to help you with any issues related to your Odoo VPS.
Money Back Guarantee
With our 30-day money-back guarantee for new customers, you can try a new Odoo hosting account with no risk and decide for yourself.
Odoo Hosting Features
root Access

We provide root access with every Odoo hosting plan. The user "root" in Linux is similar to the user "Administrator" in Windows.
100% Uptime

With premium hardware and tier-1 bandwidth providers, we can maintain a network uptime of close to 100% throughout the year. We are so confident that we back it up with a 99.9% SLA.
Antivirus and Malware Shield

Scan your Odoo VPS anytime with ClamAV antivirus. If you want us to run a malware scan on your Odoo VPS, then you can submit a support ticket.
Host Unlimited Domains

Get a complimentary cPanel hosting account with every Odoo VPS, which allows you to host unlimited domains and other applications like WordPress.
Unlimited Databases

There is no limit on the number of databases you can create. We do not limit the size of a database too.
Unlimited Email Accounts

Create as many email accounts as you want. You can access your emails through an IMAP client like Thunderbird or use the online webmail portal.
Unlimited FTP Accounts

Create as many FTP accounts as you want. FTP is the easiest way to transfer files from your computer to your Odoo VPS. You can use an FTP client like FileZilla to transfer data over FTP.
Cron Jobs

Set cron jobs to run at specific intervals. You can set a time interval from once per minute to once per year.
Odoo Hosting FAQs
Will you migrate my existing Odoo applications?

Yes, we will migrate your existing Odoo applications. Please submit a ticket once your new LinuxFox Odoo server is online.
Do I need to learn Linux to use Odoo?

No, you do not. We manage everything on the server needed to run your Odoo website. If you need help, please submit a support ticket from your account.
Is my data secure?

Yes, a KVM VPS runs on its dedicated kernel and file-system. No one can access your data without the root password, not even us.
Can I upgrade my Odoo hosting plan later?

Yes, you can upgrade your Odoo hosting account. Please submit a request from your account when you want to upgrade your plan.
Do you offer White Label Odoo Hosting?

Yes, as long as you do not provide your LinuxFox account login details to your customers, they won't know about us.
How easy is it to cancel my Odoo hosting account?

All you have to do is submit a request from your account one day before the starting of the next billing cycle. All services are auto-renewed until you request a cancellation.
Please send an email to sales@linuxfox.com if you have any questions.
Every managed Odoo hosting plan includes one free IPv4 address and unlimited IPv6 addresses. You can purchase additional IPv4 addresses for $2/month each.
Additional offers are available when you pay biennially. All yearly and biennial discounts apply to renewals too. You can also pay monthly or semi-annually.
DDoS Protection
Get complimentary DDoS protection with every Odoo hosting plan.
If you need a stable server for your Odoo, then LinuxFox is the best option. The support staff is knowledgeable and friendly. They are always eager to help. We highly recommend LinuxFox Odoo Hosting if you have a business to run and you are looking for a reliable managed Odoo hosting provider.