Managed VPS
A managed VPS with RAID-10 SSD storage offers high performance.
A managed VPS powered by KVM virtualization offers dedicated resources and high uptime. If you need more resources than a shared hosting account but do not require an entire dedicated server, then a managed VPS offers the perfect balance. Every managed VPS plan includes dedicated RAM which helps to cache more data in the memory and increase the performance.
Managed VPS Performance That Screams
Server Location -

10 Gbps Dedicated Ports

Every cluster is connected to a dedicated 10 Gbps port to ensure high performance even during peak hours.
RAID-10 SSD Storage

Fault-tolerant RAID-10 SSD storage offers high reliability and complete peace of mind.
Managed VPS with cPanel
Every managed VPS plan includes cPanel/WHM control panel. You can add and manage domains with a few clicks. The graphical user interface is easy to use and does not require any previous knowledge.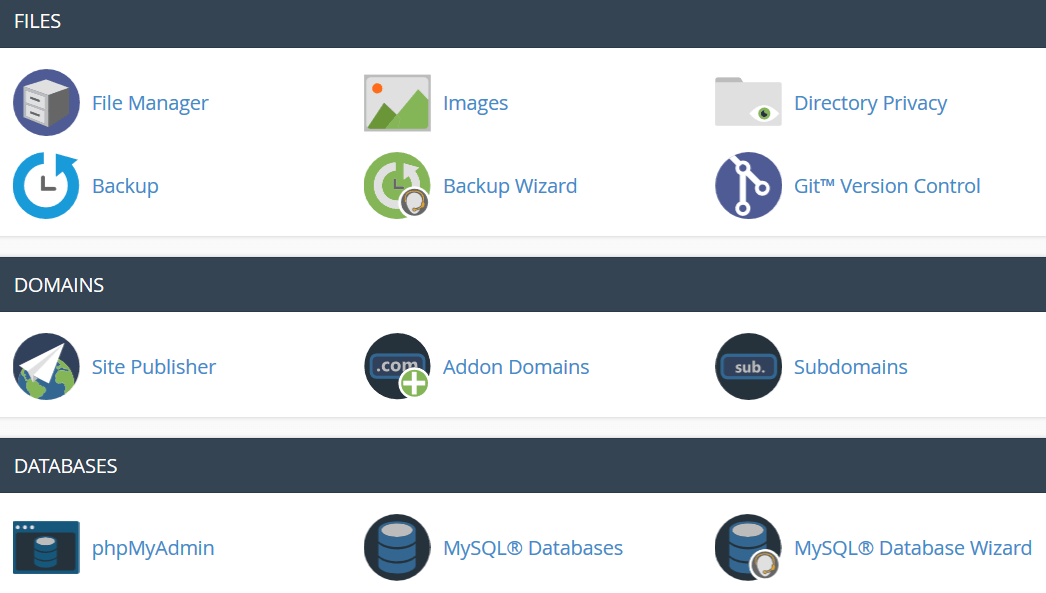 VPS Migration
With our website migration service, we make it easy to migrate your existing websites to your new managed VPS.
24/7 Support
We offer 24/7 support with every managed VPS to help you with any aspect of the server.
Money Back Guarantee
We offer a 30-day money back guarantee for all new customers. Sign up for a new managed VPS with no risk and decide for yourself.
Managed VPS Features
cPanel/WHM Control Panel

We offer free cPanel/WHM with every managed VPS. cPanel is an easy to use control panel that allows you to manage your domains, databases, email accounts, FTP accounts and more.
root Access

We provide root access with every managed VPS. The user "root" in Linux is similar to the user "Administrator" in Windows.
Firewall Configuration

We install and configure CSF on every managed VPS during deployment. It restricts malicious traffic and helps to block hacking attempts.
Mod_Security Configuration

We install and configure mod_security on every managed VPS during deployment to block malicious traffic to your web server. It helps to filter commonly used hacking attempts.
Web Server Security

We configure and harden the web server during deployment to increase the performance and block hacking attempts. Please do remember to update your scripts regularly.
PHP Security

As versatile as PHP is, some modules are less secure than others. We harden the PHP installation on your VPS during deployment.
Antivirus and Malware Shield

Scan your VPS anytime with ClamAV antivirus right from your control panel. Also, if you want us to run a malware scan on your managed VPS, then you can submit a support ticket.
1-Click Script Installer

Install any script from more than 440 applications with a click. The premium version of Softaculous costs $1 per month. You can also use the free version which allows you to install more than 50 scripts.
99.9% Uptime

We offer a 99.9% uptime guarantee on every managed VPS plan. Switch your managed VPS to LinuxFox today and supercharge your websites.
AWStats and Analytics

Get access to error logs, recent visitor logs, and AWStats. AWStats is one of the most potent website statistics software. The easy to use graphical interface makes it an analytical tool that many clients use every day.
Unlimited Email Accounts

Create as many email accounts as you want. You can access your emails through an IMAP client like Thunderbird or Outlook. You can also use the online webmail portal to check your emails.
Unlimited FTP Accounts

Create as many FTP accounts as you want. FTP is the easiest way to transfer files from your computer to your managed VPS. You can use an FTP client like FileZilla to transfer files over FTP.
Cron Jobs

Set cron jobs to run at specific intervals. You can set a time interval from once per minute to once per year.
Free SSL Certificates

Get free automated SSL certificates for all domains hosted on your managed VPS.
We offer full management with every managed VPS.
For detailed information on full management, please check our Managed VPS Coverage page. You can learn the differences between a managed VPS and an unmanaged VPS here.
Every managed VPS plan includes one free IPv4 address and unlimited IPv6 addresses. You can purchase additional IPv4 addresses for $2/month each.
Please send an email to sales@linuxfox.com if you have any questions.