cPanel VPS
Every cPanel VPS plan includes full management.
Managed VPS with cPanel
Every cPanel VPS plan includes cPanel/WHM control panel. You can add and manage domains with a few clicks. The graphical user interface is easy to use and does not require any previous knowledge.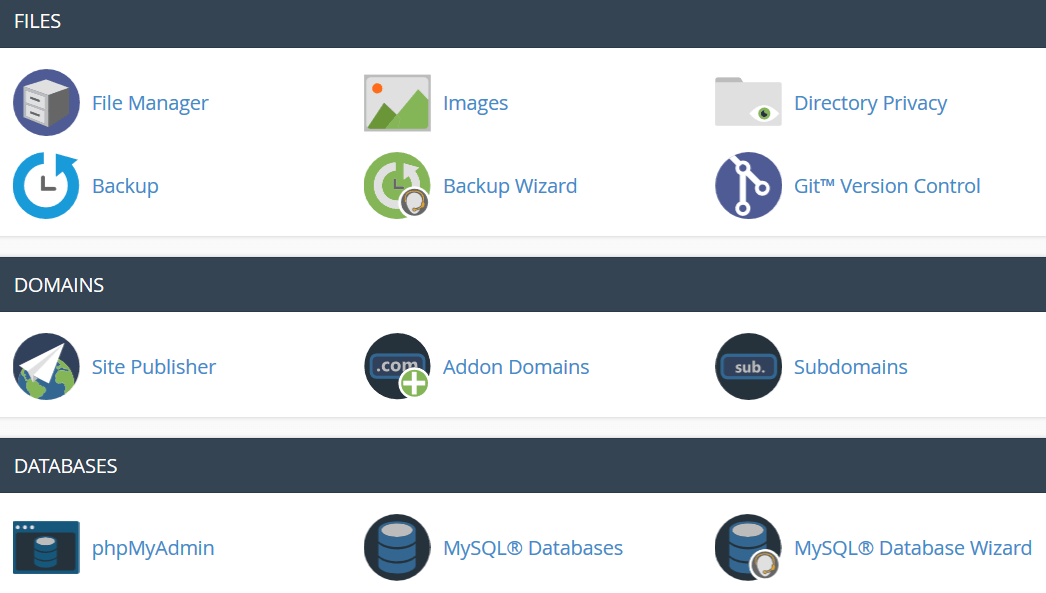 Server Location -

10 Gbps Dedicated Ports

Every cluster is connected to a dedicated 10 Gbps port to ensure high performance even during peak hours.
RAID-10 SSD Storage

Fault-tolerant RAID-10 SSD storage offers high reliability and complete peace of mind.
VPS Migration
With our VPS migration service, you can sit back while we migrate your existing content to your new managed KVM VPS.
24/7 Support
We offer 24/7 support with every managed KVM VPS to help you with any aspect of the server.
Money Back Guarantee
With our 30-day money back guarantee for new customers, you can try a new managed KVM VPS with no risk and decide for yourself.
To know more about all of the features available with our managed VPS plans please check the managed VPS main page.
cPanel VPS Features
We offer a host of features with every cPanel VPS. There are no hidden fees. We do not try to upsell or confuse you with too many add-ons.
We offer free cPanel/WHM with every cPanel VPS. cPanel is an easy to use control panel that allows you to manage your domains, databases, email accounts, FTP accounts and more. WHM allows you to manage several aspects of your VPS. The graphical user interface is easy to use and does not require any previous knowledge.
We provide root access with every cPanel VPS.
Install any script from more than 440 applications with a click. The premium version of Softaculous costs $1 per month. You can also use the free version which allows you to install more than 50 scripts.
We offer a 99.9% uptime guarantee on all cPanel VPS plans. Switch your managed VPS to LinuxFox today and never miss a visitor again.
Whenever a visitor browses your website, it uses bandwidth. All cPanel VPS plans include premium high-speed bandwidth.
Host unlimited domains on any cPanel VPS.
There is no limit on the number of databases you can create. We do not limit the size of a database too. You can access or edit your databases through phpMyAdmin.
Create as many email accounts as you want. You can access your emails through an IMAP client like Thunderbird or Outlook. You can also use the online webmail portal to check your emails.
Create as many FTP accounts as you want. FTP is the easiest way to transfer files from your computer to your cPanel VPS. You can use an FTP client like FileZilla to transfer files over FTP.
Scan your VPS anytime with ClamAV antivirus right from your control panel. Also, if you want us to run a malware scan on your cPanel VPS, then you can submit a support ticket.
Get access to error logs, recent visitor logs, and AWStats. AWStats is one of the most potent website statistics software. The easy to use graphical interface makes it an analytical tool that many clients use every day.
Set cron jobs to run at specific intervals. You can set a time interval from once per minute to once per year.
Related Pages