Managed VPS Offer
Get a discount of 80% on the first monthly invoice.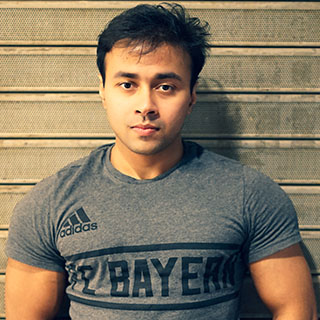 Welcome to LinuxFox! Please use the coupon code WHT80 to claim your discount. We are confident that you will be happy with the uptime and performance of your new LinuxFox managed VPS. We offer a generous 90-day money back guarantee for our U.S customers, and a 30-day money back guarantee for others.
— S. Chaudhuri, LinuxFox Management
Server Location

I have so far been very happy with your support team. I was on the fence with choosing your service (or any other VPS) because I have zero experience with web server management. So far I've been receiving such great support from your staff and my comfort with the decision to use your hosting service is increasing, and I truly hope to get past the learning curve soon and get my first website secured and launched. Your staff has been very patient with me as they walk me through the very basic tasks for getting up and running. The work they have already done is probably very simple for them, but it has really helped me feel more confident.

Paul Kendall (Christian Voices)
Managed VPS Customer
Missouri, United States
Quite impressed with the whole setup they provide. Support is getting better and better by every day. I have a managed VPS with them and it has tremendous power and resources. Overall, I feel they are a competitive hosting provider with good technical understanding and great prices.
Andrei (FriendlyDesign.us)
Managed VPS Customer
Michigan, United States
U.S. -Based Support

We offer full management and 24/7 online support for free with all managed VPS plans. Phone support is also available if you prefer to talk to us.
90-Day Money Back Guarantee

We offer a generous 90-day money back guarantee for our U.S. customers. For all other countries, a standard 30-day money back guarantee applies. It excludes software and control panel licenses.